English Skeet Doubles Essex Championships
This last weekend at Clacton Gun Club was the Essex Skeet Doubles Championship and although not very well attended it turned out to be a great event. Shooting started at 09:00 with Glen Defreitas taking an early lead with a 92 out of 100 but he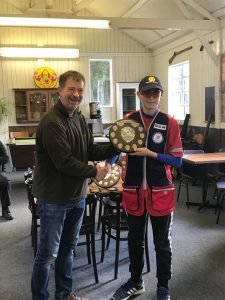 was not to keep his lead for long. It was a mixed bag of scores with the weather letting us know it wasn't going to play ball with the odd gust of wind turning a Skeet bird in to a teal or a rabbit. We had a varied spread of ages from young George at 10 years old through to some super vets (I won't mention their names or ages) but all mixing in and experiences being passed back and forth.
I personally was very impressed with 12 year old Mason Terry who won the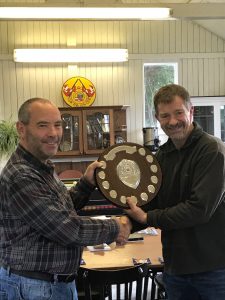 Colts with an 88. I am sure Mason will be challenging some of our great Essex Seniors in years to come.
The Seniors was eventually won by Dave Billington with an outstanding 95/100 and Tia Ayres who recently won the Essex English Skeet Championship also won the Ladies Doubles as well.
Trophies were presented by our own CPSA representative Richard Boutcher and the winners were –
Colts – Mason Terry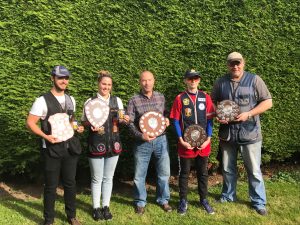 Juniors – Jack Deegan
Ladies – Tia Ayres
Seniors – Dave Billington
Veterans – Ray Simmons
On the same day was the Tim Convoy Competition which is for B & C class Skeet shooters and this year it was won by Paul Terry (Mason's Dad) with a 92 so a great day for the Terry family.
Big thanks to everyone at Clacton Gun Club for a great day especially Graham, Andy, Dave and Tim who did the refereeing and a BIG thank you to Brenda who had the thankless task of sorting out the admin and keeping the scores up to date.