Southend Gun Club English Skeet Competition 2018
On the 26th of August Southend Gun Club held their annual members 50 bird English Skeet Competition when members can battle it out for the coveted title of "Champion" and it proved to be an exciting competition for a number of reasons.
The weather proved to be a challenge on the day with sunny periods, a bit of damp drizzly weather and gusts of wind to throw the clays around. So I had the sun in my eyes and the wind made some of the skeet clays turn into teal or rabbits, that's my excuses in nice and early lol.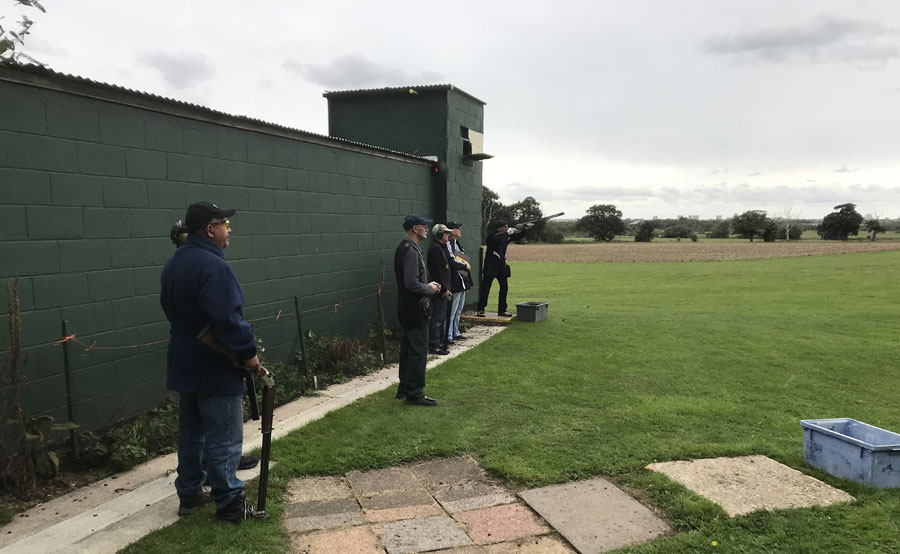 Some reasonable scores came in early but not from the expected shooters, Phil Butcher posted a straight to take the early lead with Michael Gent and Jeff Whistler snapping at heels but we were only halfway through. Tony Matthews, Alan Pomfrett and Mick Keen also posted good scores on 23.
Following a lovely breakfast from Deidre, the members were out for their 2nd round and that's where the wheels came off for some or should I say the barrels came off. Phil Butcher had a nightmare of a round, allowing Jeff Whistler and Mick Keen to sneak past him to take the lead but it wasn't over yet as the last squad was still to shoot.
Tony Matthews was on fire dusting the clays all the way round to stand 5 where his concentration went and he started to miss leaving Jeff Whistler and Mick Keen on level pegging for the 1st time.
It was time for the shoot off and we flipped a coin to see who would shoot 1st. Jeff won the toss and elected to shoot first. Off stand 4 Jeff hot both singles and both on the doubles putting the pressure on Mick.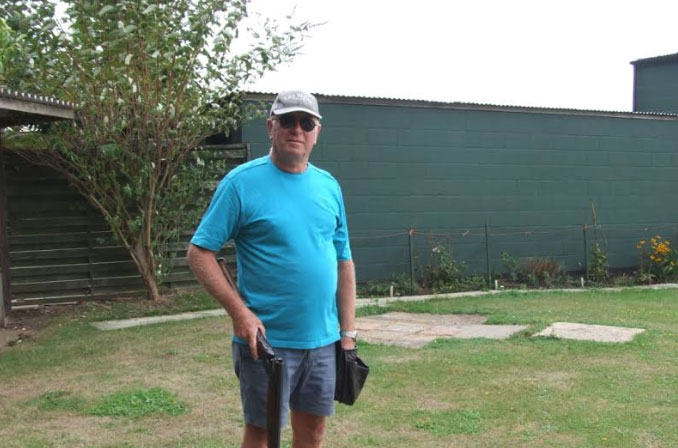 Jeff Whistler – Southend Gun Club Skeet Champion
Mick hit the high house but the pressure kicked in and he missed the low house handing Jeff the title as Southend Gun Club Skeet Champion.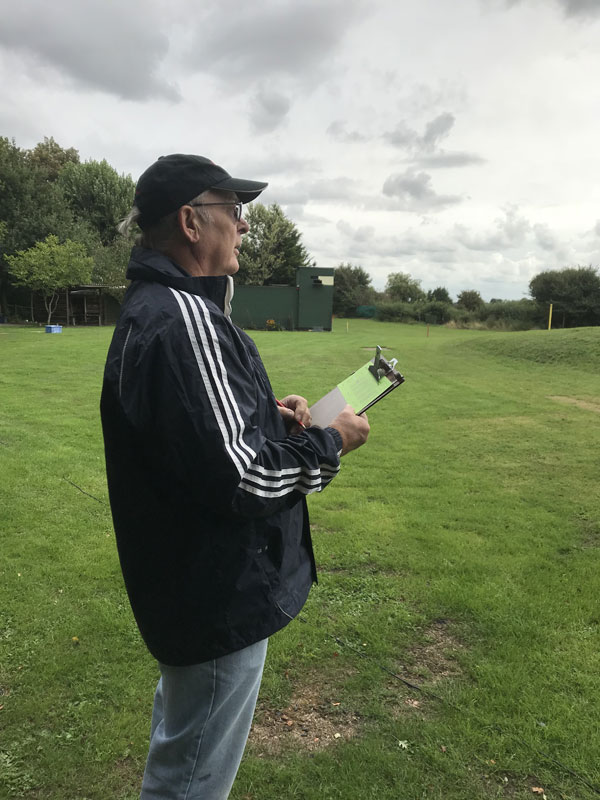 Barry Dobbs – Referee
Big Thanks to our referees on the day Tony Mihill, Tony Matthews, Barry Dobbs, Keith Murray & Tony Briddock and also to Tony Matthews for keeping the ranges going without fault all day.