Sport Trap Championship 2018 Southend Gun Club
Southend Gun Club Annual Sport Trap Championship
It was a cloudy day but not dull which was excellent for our annual Sport Trap competition on the 25th of March. As Tony Mihill was due to be refereeing along with Trevor Smith, Tony Matthews, Roy Russell and Keith Murray he was squaded 1st and started the proceedings.
The 50 bird shoot was laid out over 2 ranges of 25 with range B being the tougher. Some of the more regular shooters that take part in National Competitions remarked that Tony Matthews our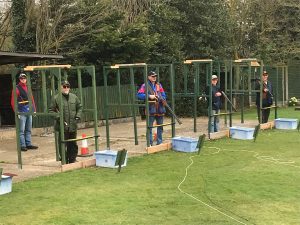 resident Range Master had laid on a championship level shoot. A quick centre to left incomer caught many people out with the back drop making it look like it was rising more than it actually was.
So the 1st squads were out an a very respectable 40 was posted by Tony Mihill to take an early lead and it wasn't until later in the day that Paul Burrows posted a 38 to be challenging him.
As always Barry Dobbs was behind the counter organising the squads and Deidre was making sure all of the members and guests were fed and watered. Many Thanks to you both.
By 3 O'clock it was all over and the 1st shooter of the day Tony Mihill's score had won the day. The top 5 shooters were: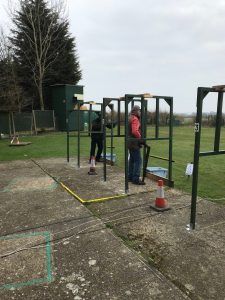 SGC Sport Trap Champion – Tony Mihill (40/50)
Runner Up – Paul Burrows (38/50)
3rd Place – M Burrows (36/50)
4th Place – Phil Butcher (34/50)
5th Place – K Peirse (31/50)
K Chambers (31/50)
A great days shooting was had by all and a big thank you to all the referees and the SGC Committee for organising the day.