South East England Olympic Skeet Championships
Southern England Olympic Skeet Championships – 8th July 2018
It was a bright and sunny day at Southend Gun Club on the 8th of July for the Southern England Olympic Skeet Championships with many of the best shooters in the South East turning up to compete for the titles of Champion. There were also a few spectators that came along enjoyed some great shooting.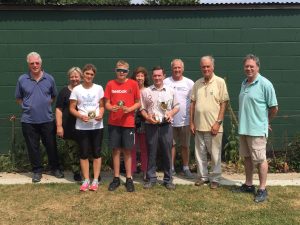 The day started promptly at 10 O'Clock with expectations high the 1st squad posted some nice scores but the day had just started and the weather took its toll with many shooters struggling in the heat. The lost targets started to increase as the day went on. It was not only nice to see some old friends of Southend Gun Club but some new faces who undoubtedly will be contending at higher levels in years to come including young Owen Lewis who has only been shooting Olympic Skeet for 8 months and at 14 years old he is one to watch.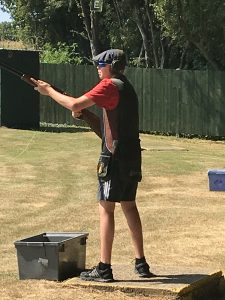 Owen Lewis Colts Champion Olympic Skeet Champion 2018
The overall championship was contended between Nigel Barnes and Barry Dobbs but Nigel managed to win the day after the heat started to take its toll on Barry who dropped a few targets on stand 4. The overall winners of the day were:
South East England Champion
Mens Champion – Nigel Barnes – 78
Mens Runner Up – Barry Dobbs – 73
Mens 3rd Place – Simon Davidmann – 69
Ladies Champion – Victoria Humphries – 77
Ladies Runner Up – Alison Nicol – 68
Colts Champion– Owen Lewis – 71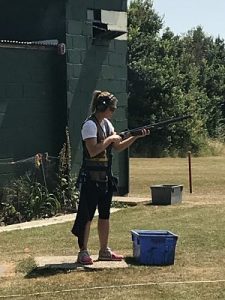 Vicky Humphries SE England Olympic Skeet Champion
Nigel Barnes as High Gun for the day won the Michael O'Donnell Memorial trophy which was presented by Mick's partner Kay.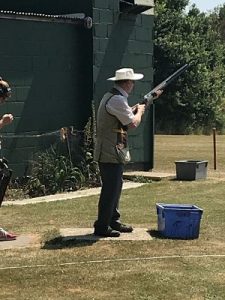 Nigel Barnes SE England Olympic Skeet Champion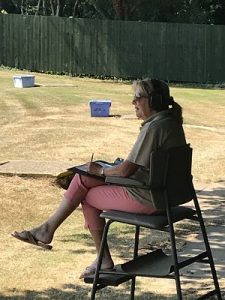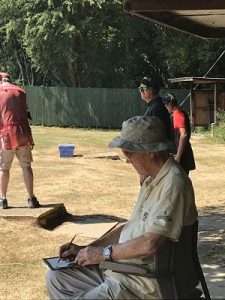 A big thank you to our referees on the day Keith Murray, Sarah Daly and Trevor Smith who did an excellent job.